Sep 5, 2018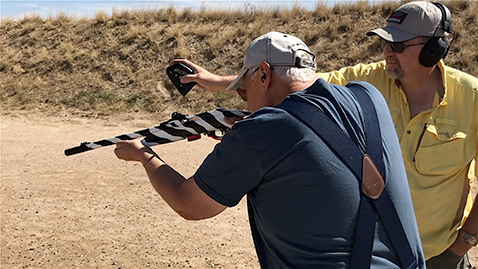 This week, Michael blathers endlessly about the Colorado RIMFIRE CHALLENGE state championships, in which by some miracle he didn't get disqualified!

Down Range Radio – Podcast Episode #586.
Scroll down for reference links on topics discussed in this episode.

Disclaimer: The statements and opinions expressed here are our own and may not represent those of the companies we represent or any entities affiliated to it.
Host: Michael Bane
Producer: Marshal Halloway
More information and reference links:
RIMFIRE CHALLENGE SHOOTING ASSOCIATION
Michael Bane on The Dacha Theory of Government
"America is Moving Toward an Oligarchical Socialism"/Joel Kotkin
"Kavanaugh Chaos: Guns May Be The Big Issue as Dems Disrupt"/Dave Workman
"Could Gun Control flip the House to Democrats?"/Rachael Blade and Burgess Everett
The Music of Circus Homunculus
The Music of King Oliver's Creole Jazz Band


WANT MORE SHOOTING GALLERY? WANT MORE THE BEST DEFENSE? WANT OUTDOOR CHANNEL WITH YOU WHEREVER YOU GO?
Like magic, you can have all that and more. Go directly to MyOutdoorTV