Dec 5, 2018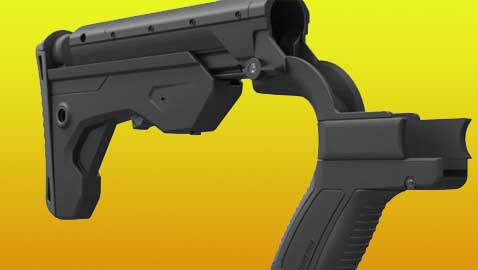 This week Michael wades into the bump stock firestorm in a way guaranteed to make everyone mad.

Down Range Radio – Podcast Episode #599.
Scroll down for reference links on topics discussed in this episode.

Disclaimer: The statements and opinions expressed here are our own and may not represent those of the companies we represent or any entities affiliated to it.
Host: Michael Bane
Producer: Marshal Halloway
More information and reference links:
Recommended Products:
Tactical Solutions Pac-Lite for the Mk IV
Cold Steel Training Guns (and Knives)
S.I.R.T. Guns/Next Level Training
"Trump delivers as promised on bump stocks"/New York Post
"Face 10 Years In Prison If You Don't Surrender Your Bump Stock in 90 Days"/GunsAmerica Digest
"Even the Obama Administration Knew That Banning Bump Stocks Was Illegal"/TTAG
The Music of Turku, Nomads of the Silk Road


WANT MORE SHOOTING GALLERY? WANT MORE THE BEST DEFENSE? WANT OUTDOOR CHANNEL WITH YOU WHEREVER YOU GO?
Like magic, you can have all that and more. Go directly to MyOutdoorTV